The plane flew over a field of pine trees and landed at 10:30 a.m. on the 4th of July. It was a breath of fresh air for me. This year, I had parted from America's 4th of July celebrations to take an important trip to Ottawa, the capital of Canada.  I am feeling happy to be very close to my career goal to move to Canada. I wanted to pay a special visit to Ottawa and relish in the history, the news media, and understand the cost of living.  Some of the Canadians were surprised I would leave a national holiday but I have future goals to accomplish.  I am in a "middle ground" somewhere between America and Canada.
I met with a couple of journalists to talk about the industry and the recent changes in staffing. Similar to the U.S., the Canadian media has weathered through budget woes but the handful of journalists continue to plow ahead because news never stops.  As for me, I continued on with my life after giving up journalism, and facing many heartaches, disappointments, and stress in Washington, DC.  in my last 11 years.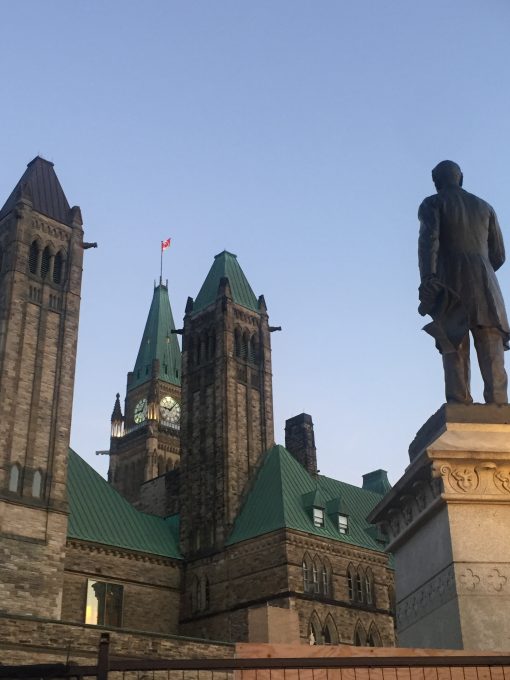 As I sat down with my vegetarian lunch at Eldon's, a centered vase of peony buds were in front of me. The rest of the peonies on other tables in the restaurant were in full bloom.   I am feeling "new to bloom" this summer with Canada.  To me, waking up every morning in Canada felt like a child on Christmas Day, full of excitement for the presents under the Christmas tree.  Being here is a gift, in this moment, where I can be American-Canadian and feel content and happy with living both cultures and building a bridge.  I envision this bridge to create opportunities in the future for people living in both countries. This is what brings me to my new journey.
Canada as a bridge to my dream
Just one single bridge across Parliament, I am connected to French speakers.  There was a beautiful apartment building and just around the corner is Environment Canada.  I can't believe my eyes that just one bridge is the core nerve center of political action in Ottawa. I can have a 2-bedroom apartment, clean air, a park, bike trails and practice French for less than $1,500 a month. In Washington, DC, you would be lucky to have a 1-bedroom apartment at $2,000 on the outskirts of downtown and struggling through the Beltway traffic.
Pittsburgh is not my bridge
In Pittsburgh, there are new apartments in Station Square being built next to a dirty brown Monongahela River.  There is a bridge connecting to downtown, and I wonder if these residents will walk to work? What do they think of viewing a brown river? Biking can be challenging around here because there are not really any designated bike lanes and caution signs along Carson Street and downtown. There are plenty of abandoned buildings though downtown which could be made into a nice grocery store.  I am depressed in Pittsburgh.
My entire family thinks I am nuts for moving to Canada.  For me, this is not something nuts. It is a journey for self healing, career improvement, language improvement, and a strong dose of new  friendships and adventures in a country filled with so many possibilities.  I will write again and describe my journey — setting my own path — and not listen to what others think I should do and how to live. I want to be bold, brave, and courageous like a lion, my zodiac, the Leo!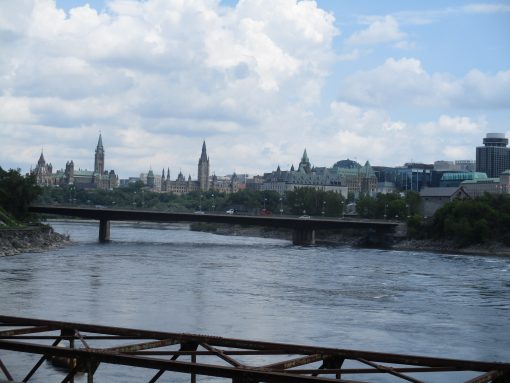 While visiting Ottawa, I had a bit of a problem with the accommodations from Booking.com, feeling unsafe because of loose doors and keys thrown around, I found refuge at the Swiss Hotel on Daly Avenue.  It is somewhat valid for me to compare Canada to Switzerland. I feel both countries are friendly and safe — and gorgeous with mountains and lakes!  The hotel owner fell in love with Canada and the couple have a house next to a lake.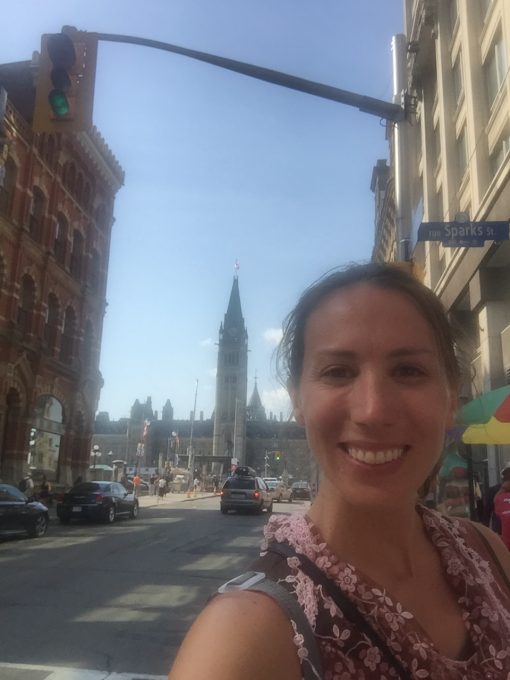 I made a great effort to cover as much as possible in two days, covering Downtown, Centretown, Byward, Gatineau, Glebe, Sandy Hill, and Little Italy. Thursday I walked 20,000 steps and Friday 14,000 steps. Ottawa is spread out so you need a car! It was great to see Parliament Hill and discover the East Block, ride a bike across Portage Bridge to Gatineau, then back to Ottawa by crossing the Alexandra Bridge. The only thing missing is a solid Metro line passing easily all these neighborhoods in an easy commute.
I wrote a post card to a neighbor,  walked through Byward Market,  Bank street, and tasted an Ontario beer and the local ice cream and gelato.  An empathetic Canadian heard my plight about Booking.com and he offered me a free ice cream.
So for this 4th of July, I think of the song the Army Goes Rolling Along. The song is not just for the Army. I feel it is also for just normal citizens who want to go rolling along with their dreams, ambitions, where to live, where it makes them most happy. I find Canada as my place of peace, healing, happiness.  I've had enough personal battles and I see Canada as a source of a healthy route to my personal healing.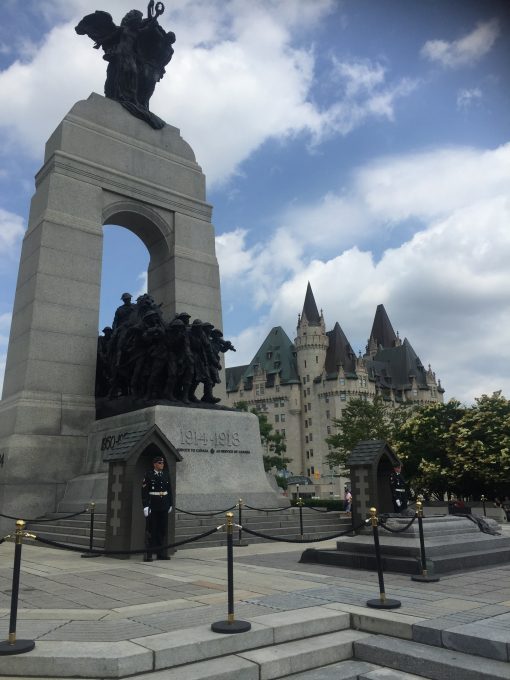 I love United States and I love Canada.  The Canada-United States border is the longest international border in the world at 5,525 miles. I would just like to build my own little bridge between the two.
Thanks for stopping by!