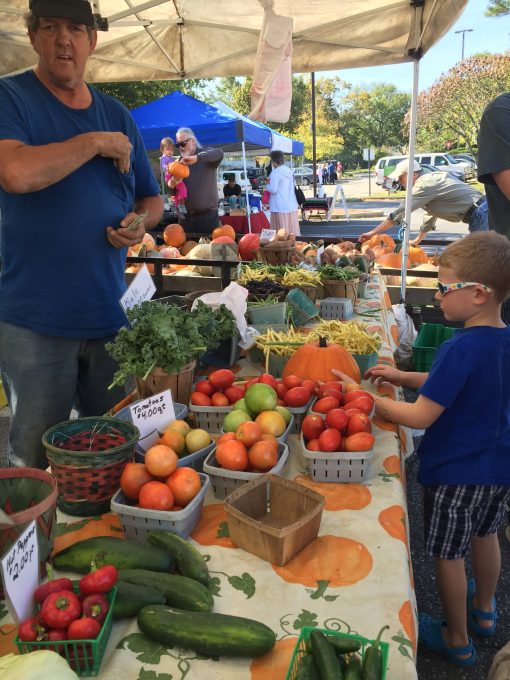 Pat Hochmuth is owner of Pat's Produce and Gourds. His farm has been a staple for over 50 years in Delmar, Maryland.  I've caught up with Pat at the Greenbelt Farmer's Market on Sunday.
How many acres is your farm?  250 acres, 15 which are vegetables. The rest is corn and soybeans.

What do you like most about farming? I like watching the stuff grow, you plant the seed and watch it grow.
What do you dislike the most about farming? The weather, the bugs and all that kind of stuff!
What advice would you give young farmers just starting out? It's a lot of hard work but fun when it's all said and done.
 Is your farm organic? Not organic, you can grow it organic but it's a lot harder, the bug stuff they use is not as good and costs a lot more.
What's your favorite vegetable to grow?   I like the watermelon types and string beans.
What's most fun to grow? I like growing pumpkins and hard shell gourds because they grow so fast.
How's business going? It's been going well! We haven't had a frost yet so we have beans and peppers still here.
Where can we find you?  On Saturdays we are at the farmer's market at Severna Park but the rest of the week I'm working around the farm.  Right now we're working on digging out sweet potatoes!