This week was cookies, cookies, and more cookies. In the morning we made 6 dozen chocolate chip cookies at 8:30am,  followed by 4 dozen Halloween themed sugar cookies. The hardest and worst part is decorating.  I am definitely more of a baker person than a decorator. We made bats, pumpkins, cats, and skulls.  It took so much time, it wasn't until 2p.m. where I finally took a break.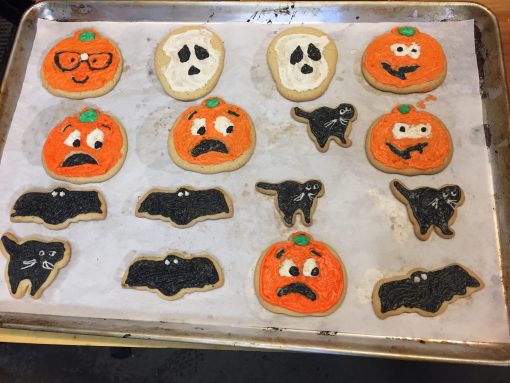 Then, by 2:30-3pm it was time to rush and make some sweet potato breads!  It was exciting to use fresh local products, like the buttermilk and the sweet potatoes.  I grabbed 6 sweet potatoes from the market and boiled them earlier in the morning ahead of time. The sweet potato breads took an hour long so by 4p.m. to only make 5 loaves.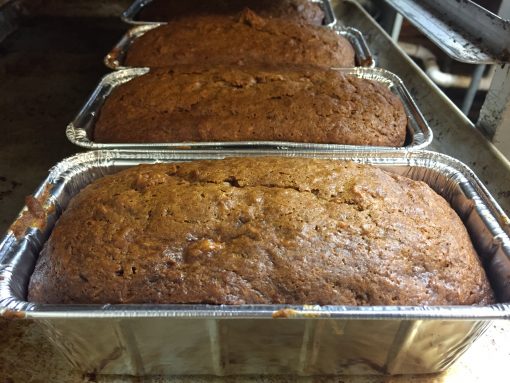 There's some challenges in this kitchen, let me explain…
Business improvements
This is by far not a professional kitchen. The struggle with this bakery is that we only have 2 conventional ovens, so only 2 trays at a time can go in the oven.  The gas ovens are old; sometimes you have to check the thermostat several times to make sure it's at the right temperature for baking.  The kitchen also only has 1 mixer,  so the quantities can only be made in small batches at a time.  What would really help in this kitchen is bigger counter space, more ovens, more mixers, and more baking supplies.
What I've also noticed is that cookies are the biggest sellers.  It would be great if the cookie dough was made ahead of time so then by Saturday morning all that's needed is to put them in the oven to bake!  Then, there's more time to focus on developing specialty breads, cakes, and more "farm to table" style desserts.
Vision for the farm
I envision Heyser Farms to have so much potential to be a "farm to table" market.  For example, I see a lot of unused and quite disorganized space going on here. The greenhouse is abandoned and there's overgrown herbs in pots just drying out and dying.  I would love to use the thyme, rosemary, and other herbs I see here and use them for breads.  Currently, we sell Spring Mill Bread Company loaves for like $7.00 each and I just feel that it's not as attractive as having locally made store fresh bread on the shelves.  This farm could do a lot better by having homemade breads.  But if it wasn't for just 2 ovens … that's a hurdle right there in accomplishing something greater!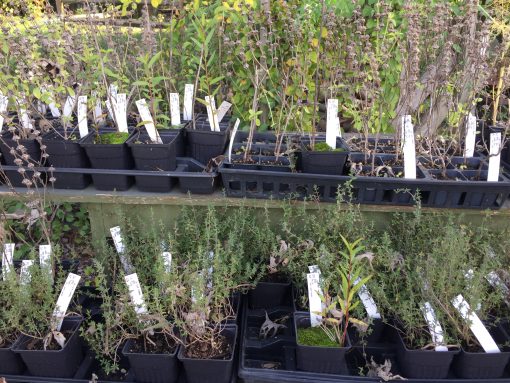 Outreach
Heyser Farms has a Facebook page.  That's it!  No Twitter handle, no blogging, no flyers.  I think a lot of customers miss this farm driving by. The signs are not helpful. The signs don't really explain what all there is to offer, such as the bakery, dairy, and fresh produce. Parking also is a bit of a challenge, there is not much space for cars, the lot can only hold about 15 cars at a time.
Despite all that, I do think Mike (the owner) is doing a lot with events. Earlier in October he had an ice cream social  and this coming Friday Oct. 27 is a wine and pizza event.  In early November he's going to have a homemade apple butter and popcorn event. He grows corn, and for it to turn to popcorn, the temperature has to be just right before the kernels can actually pop correctly.  Too much moisture and nothing will happen. I found that a bit fascinating to see the box loads waiting to be popped soon.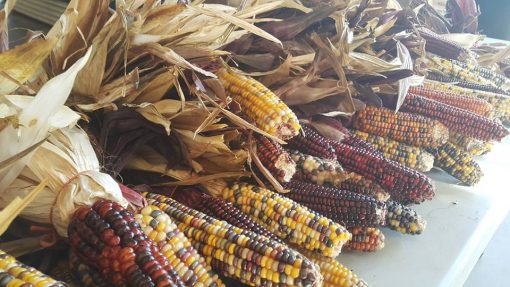 We also offer samplings too, like this Saturday we gave out pieces of apple pie to customers to try.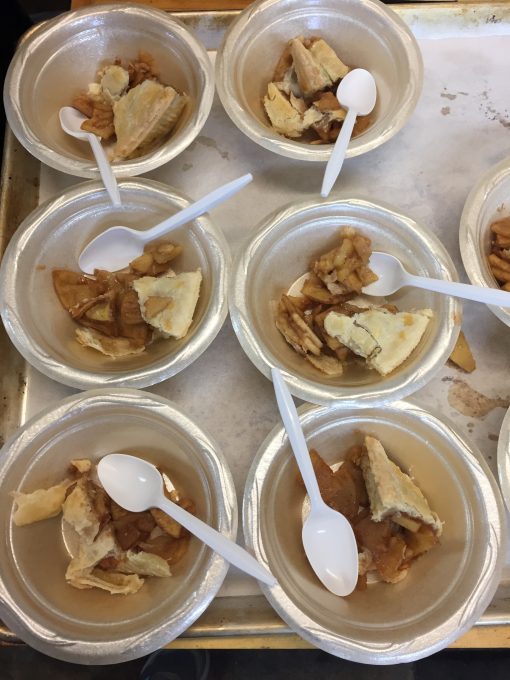 Well that's enough of my rant until next week's baking post!