For many Annapolitans, the Bay and its splendid creeks attracts many people, but just minutes past the Naval Academy there's another delightful treasure and it's for the green thumbs at a farm.
Grow Annapolis' Hollywood Farm started in 2014 thanks to a local sod family farm in St. Margaret's area who is renting out a portion of their land.  For $130 a year, the gardeners have a plot where they can grow vegetables, fruits, and flowers in the comfort of a fenced area.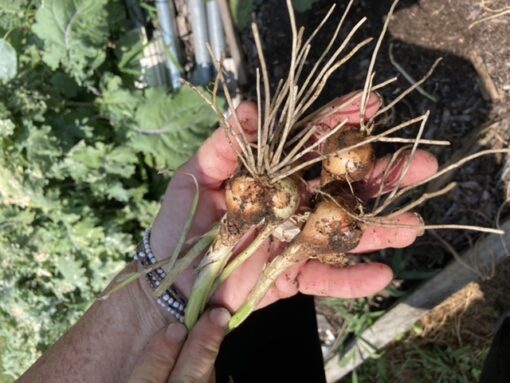 I had the wonderful pleasure of visiting the garden's plot manager Martha. She was wearing a cute brimmed hat and had her clippers ready in hand. Today's project was to cut the overgrown Fairfax strawberry variety.  I was helping her cut the stems and then extend one of the babies to the center so it's placed there and will take root for next year's crop.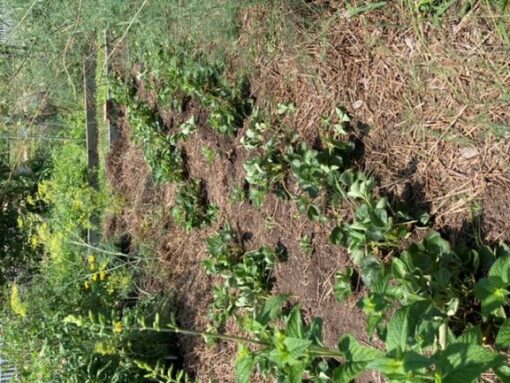 She also had some wonderful friends at the garden too on this hot July day.  One woman with an Australian or English accent was busy watering her flowers and herbs — she had borage, thyme, and common foxglove among her beautiful blooms.  She also had some chili pepper plants, too.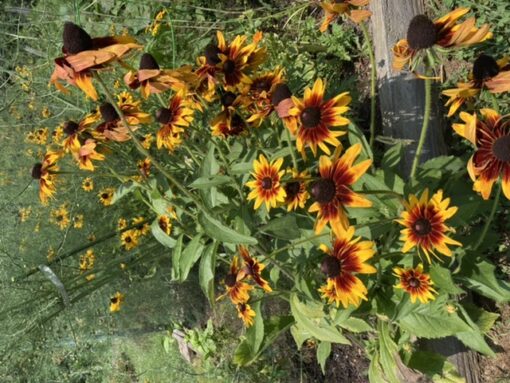 Some of the Grow Annapolis gardeners had a really great knack for coordinating their techniques for growing tomatoes and cucumbers.  They used a trellis and pulley system so as the plants climb up the strings. Twine and electrical conduit pipe are the tools needed.   This method is to help the plants avoid pests.  Another garden plot had glass bottles attached upside down along the edge of the plants so the watering hose can easily stretch neatly across without bothering the plants.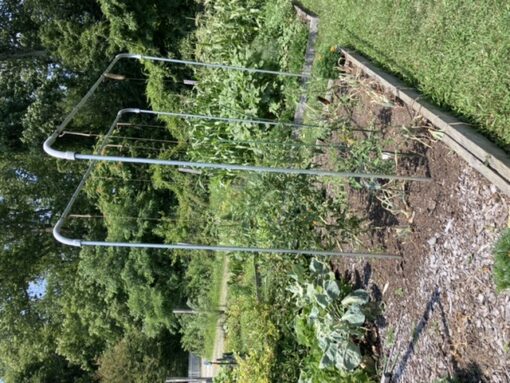 The other things I saw at the garden were asparagus, zinnias and sunflowers.  It's fun to learn of the gardeners who are here.  I am excited to meet them and learn what they like to grow.  I also liked to see the tool shed, there are many donated supplies like shovels and wheel barrows for the gardeners to have access. I feel that there is plenty of resources for them to have a successful garden.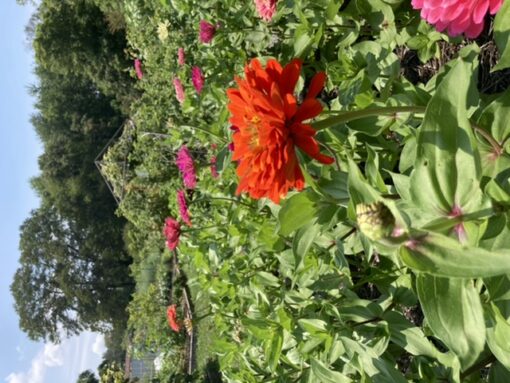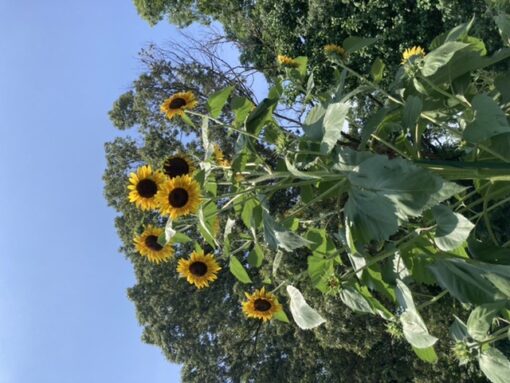 Grow Annapolis also has another plot at the Eastport fire station since 2016. I traveled there and the area is much smaller but there was plenty of kale, sugar snap peas, lettuce and zucchini. A lot of zucchini!
Martha was very helpful in providing some reading, video, and website materials to get more inspired with my passion. Here's some of the suggestions she's made to discover more!
Gardener's World – Amazon Prime
Charles Dowding – YouTube channel
New Organic Grower and Four Season Harvest – by Elliot Coleman
Ruth Stout's "no-work" gardening books