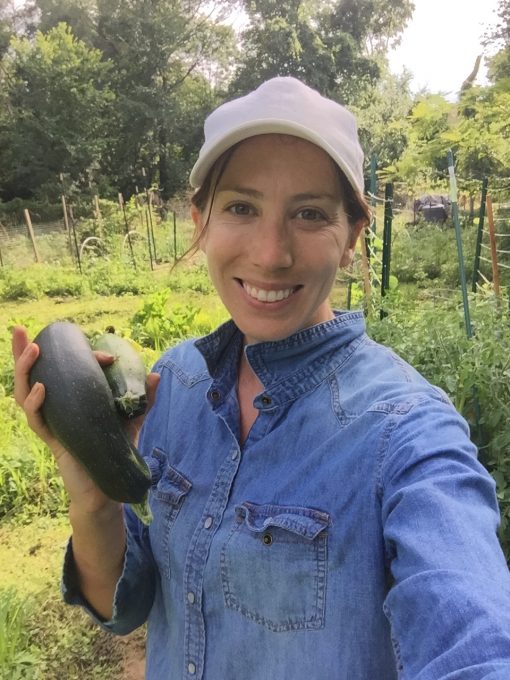 I had my first picks from my zucchini crop at the community garden and decided to try out a recipe that has a mixture of breadcrumbs, cremini mushrooms, tomatoes, zucchini pulp, thyme, pepper and parmesan or romano cheese.  Here is the simple recipe:
Scrape out the zucchini pulp and set aside — try to remove the seeds.
Dice cremini mushrooms and 2 garlic cloves
Cook the mushrooms,  garlic cloves, zucchini pulp in a skillet
Then add quartered cherry tomatoes to the mixture  and thyme
After it simmers, add the bread crumb mixture (I just cut up stale bread and put it in a blender, about 2 cups)
Cook everything together and sprinkle parmesan or romano cheese on top.
After that, simply put the ingredients into the zucchini boats and bake for 30-40 minutes!